THYL March Luncheon: Leadership is a State of Mind
March 1 @ 12:00 pm

-

1:00 pm
Event Navigation
As young professionals being a leader in your workplace, your community and your own life aren't just about your title. Leadership and being able to inspire others toward a common goal is important for everyone, not just managers or executives. Learn more about adjusting your state of mind to further position yourself as a leader in all that you do.


Have you been waiting for that promotion to get a seat at the management table so that you can make REAL changes that will rock the company?


Do you hold back from volunteering to take on new initiatives because you've never done it before? 


And, how are you 'leading up' to make a difference?


Join us for this interactive discussion on leadership – where you'll identify ways to shift your mindset and expand your leadership influence TODAY, including leading up!
Lunch orders due by February 28!
Presenter: Lori Danielson, President and Founder GoTime Coaching, LLC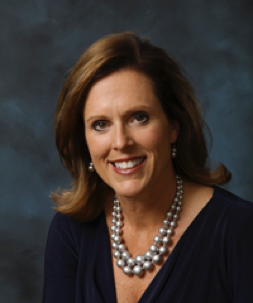 Lori left the corporate world in 2015 to pursue her passion to help people and businesses move forward to achieve big goals. Her consulting services leverage her experience in leadership development, team-building, organizational health, board development, strategic planning, communication and life coaching. GoTime Coaching, LLC, primarily serves Indiana businesses in the manufacturing, education, non-profit, real estate development and construction services industries.
For over twenty years, her business career encompassed marketing, operations and various leadership roles in the banking industry followed by eight years in manufacturing management operations. While with Old National Bancorp, Lori held numerous management positions that required demanding leadership roles throughout acquisitions and mergers, new market entries, and operations consolidations. Transitioning from banking to baking, her leadership roles with Clabber Girl led strategic marketing and planning, new product development, operations, logistics and procurement activities for an iconic 165-year old baking ingredient manufacturing company that was the flagship business within the Hulman & Company enterprise.  
Giving back is a vital part of Lori's focus and desire to make a positive impact on her community. She currently serves in the following leadership roles:  Board of Trustees Chairperson, Ivy Tech Community College – Terre Haute; Executive Board of Director and Strategic Planning Chair, Terre Haute Chamber of Commerce; President of the Board, Vigo County Education Foundation; President of the Board, Camp Navigate; Board of Director, Art Spaces; Turn to the River, Committee Member; Member, Launch Terre Haute; University of Iowa Alumni-Student Mentor.